About Us
---
Hytek Tools was founded by 3D sign making phenom Melissa Jones, and her husband Jason Jones. Melissa and Jason now focus on sharing automation equipment and knowledge, using CNC and Laser technology in production.
Melissa Jones
mj@hytektools.com  (218) 454-3875
---
Melissa Jones is the real star though, she was introduced to the CNC world after discovering her hand carving talent. She purchased a bolt together cnc back in 2007 and quickly out grew it. Melissa has since started her own line of industrial grade CNC machines; Hytek Tools. Hytek machines are designed to be the best fit for the sign industry, even though they are just as capable for production cutting of cabinets, furniture, and so much more.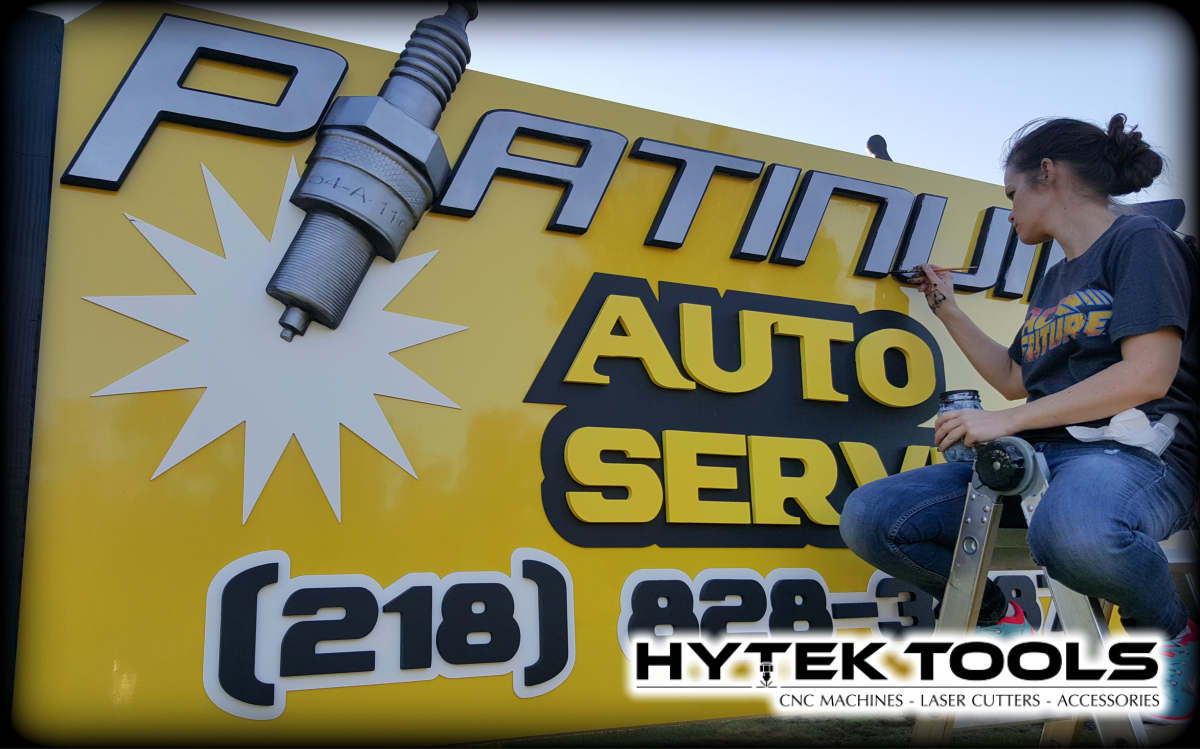 ---
Now, Melissa is sharing her production tips, and marketing strategies on landing big projects with high quality clients. She doesn't produce signs regularly anymore, Hytek Tools is her main focus. Though a big part of that focus is creating videos and articles to help her clients succeed in their business. Ask Melissa on Facebook for help on your CNC purchase today!
We love to share our methods for 3D production as well as winning the big projects. Check out below, some of the projects we have worked on back in our production days:
Would you like to start producing work like this?
Let's get you fixed up with a machine right away! Contact Melissa at
Hytek Tools Here